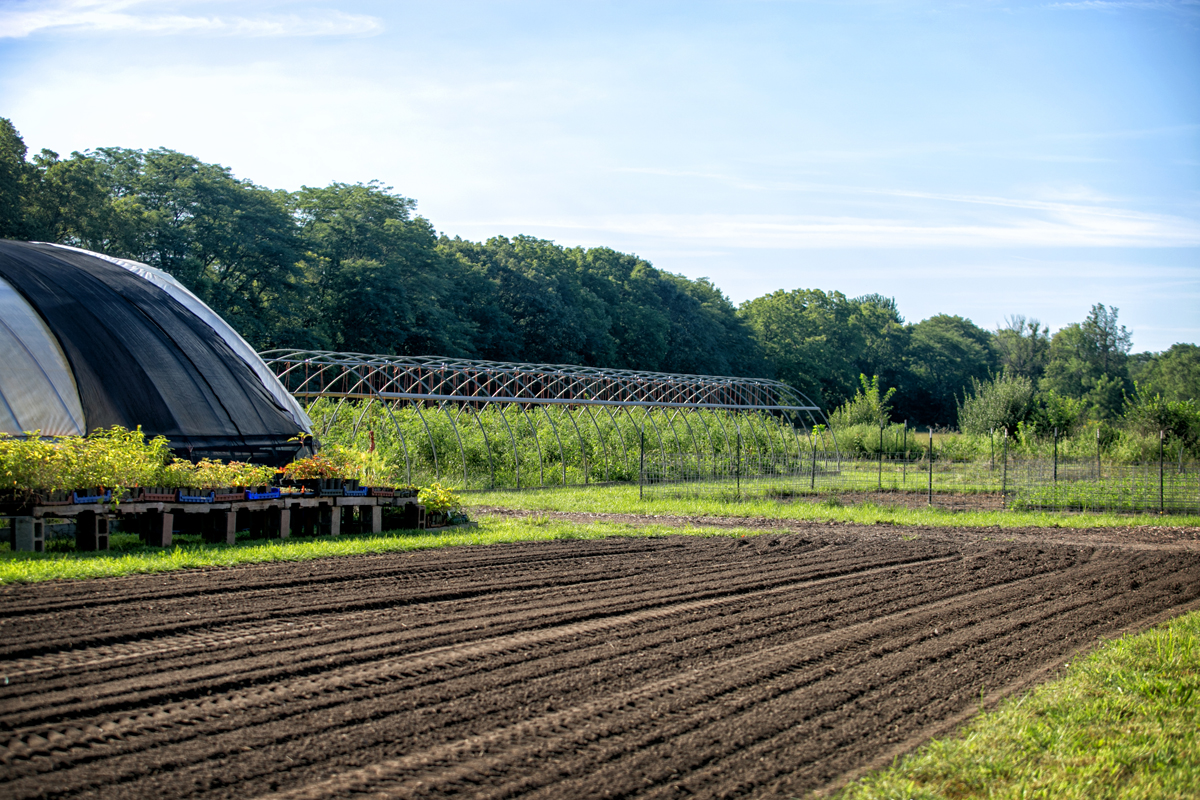 HOLISTIC, BEYOND ORGANIC, ENVIRONMENTALLY SUSTAINABLE
We at Epiphany Farms harness ideas from a wide range of agricultural theories including permaculture and intensive pasture rotation to cultivate a multitude of fruits, vegetables, herbs, and animals. We are pioneering a new food system frontier by blending our farm and restaurants to create one self-sustaining organism. Firmly rooted within our Central Illinois community, we are actively engaged in reconnecting our neighbors to their food's source, while nurturing a better understanding of food, health, and wellbeing.
Farm Tour Schedule June - OCT 2019
SUNDAY, JUNE 2
SUNDAY, JULY 7
SUNDAY, AUGUST 11
SUNDAY, OCT 6
2-4pm
Epiphany Estate @ Moraine View
23676 E. 800North Rd. Downs, IL 61736
Join us for a fun and educational hayrack ride farm tour of the Epiphany Farms Estate!

A farm tour at Epiphany Farms is a fantastic educational opportunity for people of all ages, offering a wealth of information and first-hand experience of a biodiverse organic regenerative farm. Visit the chickens, pigs, cattle and goats, and see where and how your vegetables are grown. Learn about our regenerative permaculture systems and how Epiphany Farms is leading the food revolution!

**Hayrack ride departs at 2:30pm sharp** so please be certain to arrive early between 2 - 2:30pm!

Suggested donation of $10/person, or donate what you can if you are able.

**Be sure to check the Facebook event prior to event to be certain the tour has not been cancelled.**
2019 CSA Vegetable Farm Shares Now Available!
Click here for purchasing options!